EnjoyingArt is an artist community with its primary focus on teaching art to people across the globe through the Internet and local classes.
We intend to build an international art community which supports and encourages members in their pursuit of artistic expression.
Through the use of the instructional learning videos, member clubs, community support and learning programs, you will improve your artistic ability and work toward your art goals.
View memberships and benefits.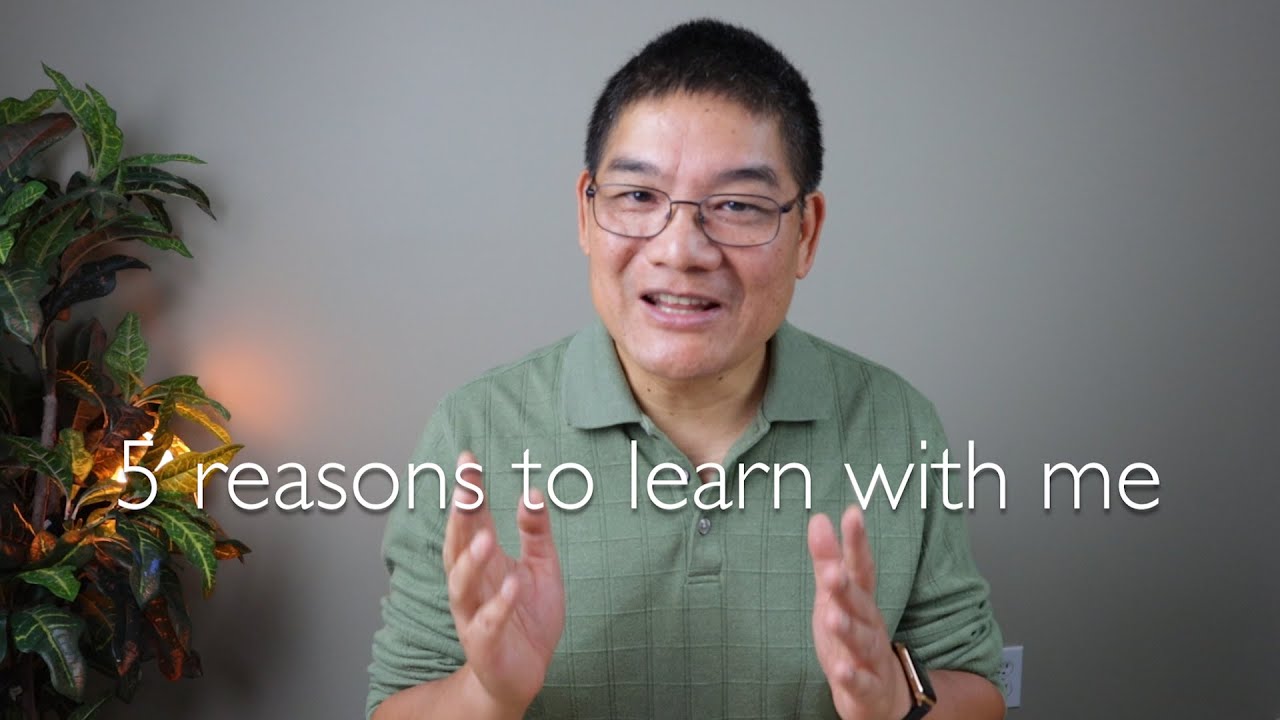 Member Testimonials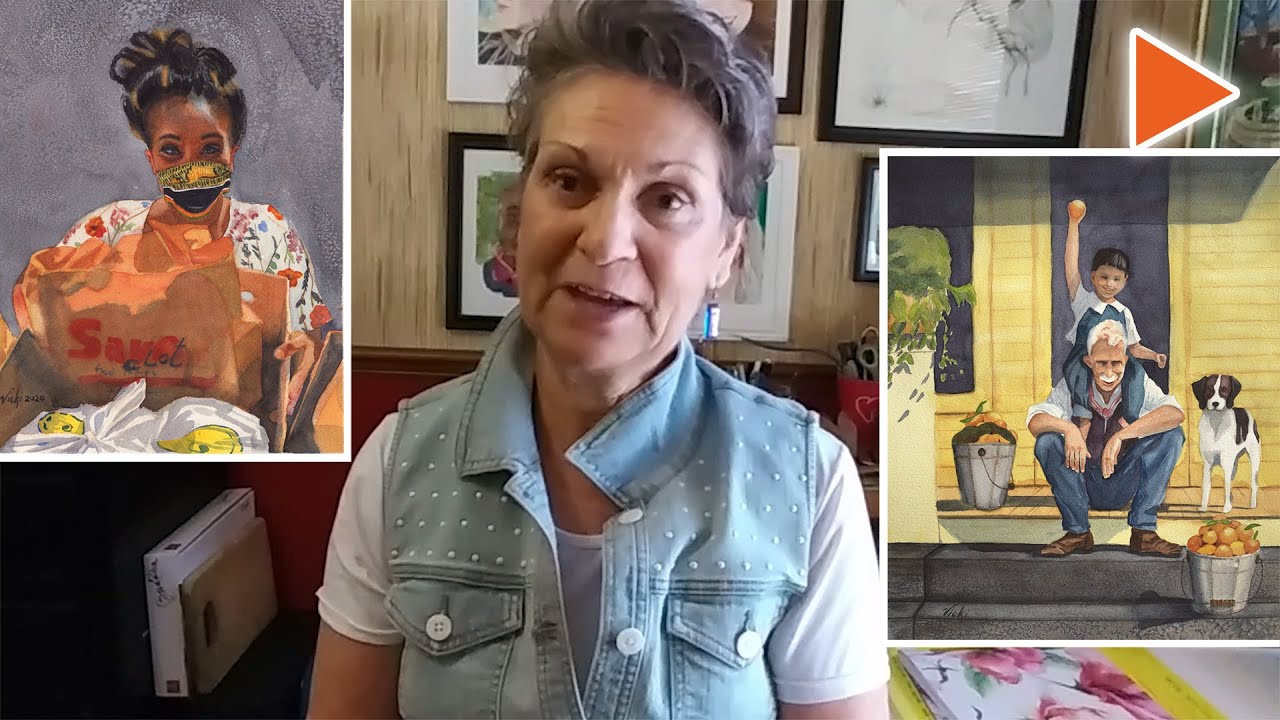 My name is Vicki Littell. I am Australian living in Orlando, Florida. I have been part of Yong Chen's community on the Patreon site since 2017, June. I found Yong Chen on YouTube and decided that I would like to try to work closer with him.
My goal has always been to be a watercolorist. It has been my fascination since I was a child. I retired two years ago, and since that time, I have put all of my focus and energy into developing my skills. So, other than Yong Chen, I am totally self-taught. Just with a love or art and a desire to want to learn.
When I first started some scenes just around here. I live on a lake. My big challenge came when I saw I how to do a portrait from a cell phone. That was this one. I am kind of embarrassed to show it to you, but this is the beginning. I was happy with it. 
I wanted to do something of my own. It was my son. He looks nothing like this. This was the first attempt. Second attempt. Looking a little better. I was pleased and encouraged. After completing this, I then decided that I was going to participate more in the EnjoyingArt learning library. At that point, I started going through all of the portrait classes.  All of this has helped me to grow and develop my skills. 
On the wall behind, you can see my latest portraits. Definitely a lot more developed than they were in the beginning and I give all that credit to Yong Chen and what I haver learned through the Patreon community.
Here are some honors and awards I received recently:
2022 Juried Florida Watercolor Society Online Exhibition - Merit Award "COVID19 Volunteer #5"; 2022 Selected Signature Artist, Pine Castle Pioneer Days; 2021 Juried Florida Watercolor Society Online Exhibition "Feeling the Drought"; and 2021 Selected Signature Artist, Pine Castle Pioneer Days. You are welcome to visit my website to connect.
I really have enjoyed sharing my art with other members. A very safe place in a very private group. We help each other along and critique each other's work. As I said – a safe place to share and to grow.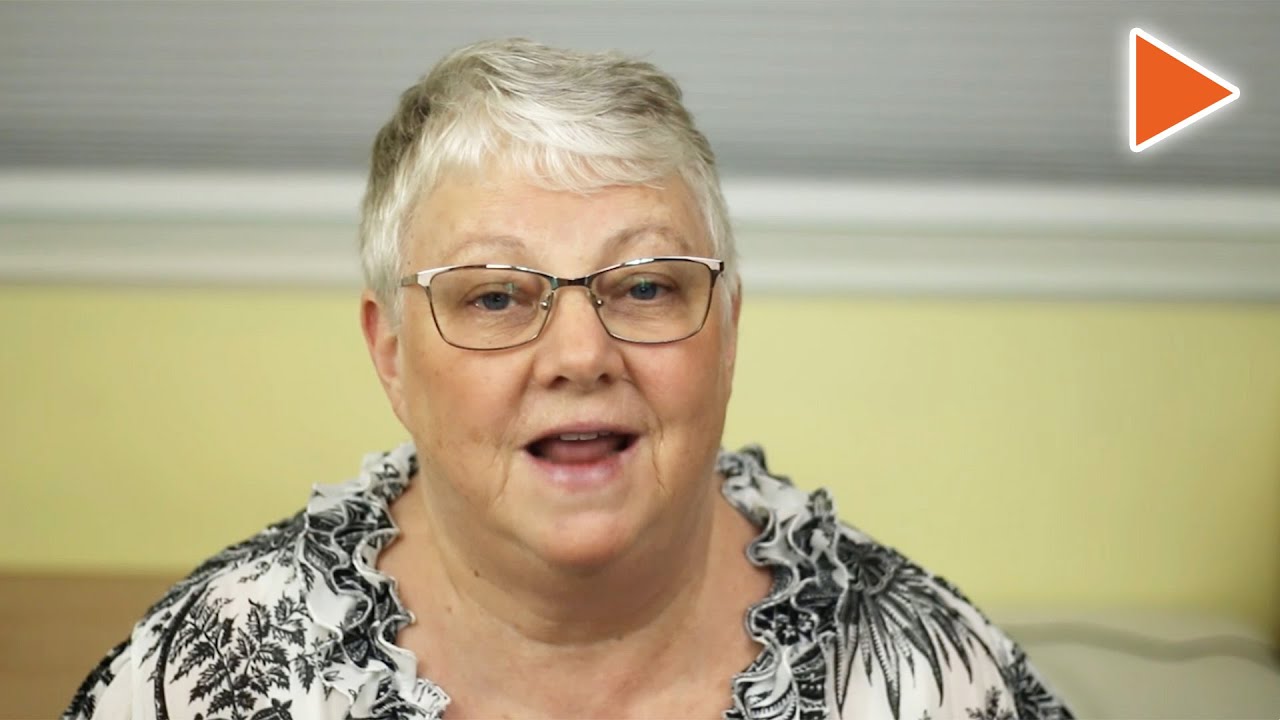 My name is Laurie Sequana Stolemaker. I'm a world traveler currently based in Boston, Massachusetts in the United States. My husband and i retired in 2013 and we've been traveling and house sitting around the world. I started watercolor in 2016 in a weekly class in Mexico for about three months. I was searching for a way to be creative that was portable. I found Yong Chen on YouTube in 2017, and i joined his Patreon.
Here are some of the things i was doing on my own back then. These paintings that i did were my attempts to do flowers: this is a little girl that I took a photo of on the beach and her dog. And I really wanted to paint the pets that we were taking care of.
As I worked from the EnjoyingArt library and the live offerings with Yong Chen, I began to improve. And I improved a little bit on flowers, and i wasn't completely satisfied. This past year, I painted these and this one. So the last year or so I painted this that I had a vision about for a while this painting of figs. These are some of the things that I did in class with Yong, getting back to basics in the last few years I painted this dog, this little one.
A few years ago, I painted this woman in Australia when we were traveling, and these two little sisters in the park in Mexico. The process has been really fun.
The people that I have gotten to know through this community have been so helpful. I have learned from Yong so much, and I've also learned from my fellow classmates. We are encouraging and honest with one another, and it really helps to share, ask questions, and make suggestions within the group. I am pretty pleased with what I'm doing right now that I'm continuing to work with Yong to improve my eye and my ability to create the message or the story that i want to tell in a painting.
My name is Lauri. I live in Cary, North Carolina here in the US.
I took a basic drawing class in 2015 and after a year, I thought I would try painting with watercolors. So, I went to YouTube to look for information and instructions.
There were lots of artists on YouTube, but not many were teaching. It was mostly watching them paint.
Then I found Yong Chen. He was a great instructor who had videos for every level of experience. I started with his most basic demonstrations, and every time I watched a video, my artwork improved.
In 2016, I became a patron of EnjoyingArt and discovered there was a community of artists studying with Yong Chen, and they were sharing their art and advice with each other.
Their encouragement has been extraordinary and deeply appreciated.
I feel I have not only learned from expert teaching by Yong Chen, but by seeing the artistic growth of all his patrons. It has become a common journey in artistic development.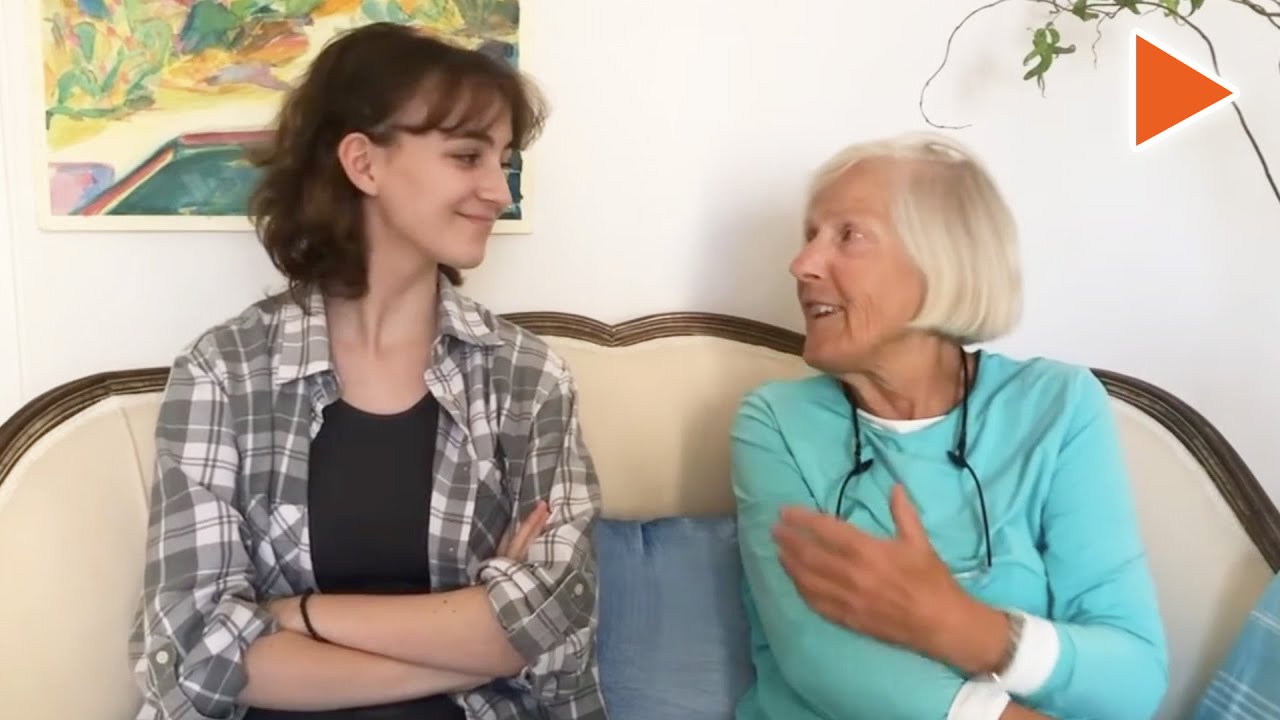 Hi, my name is Constance, and this is my tech teacher, Francie. We are sharing our thoughts from Dana Point, California in the US.

It's rare to find an art instructor who sees both the deficiency and the potential of a student and is still able to meet you at your level.  Professor Yong Chen gives me the tools to find my own solution and encourages me to push my boundaries.

Why did I join this spring, my artwork shows why. I can't always express what I would really like because I don't have the technical ability yet.

The outcome is often unexpected, more of a hit and run.
It takes a lot of energy and does not always breed confidence. Now I am learning to draw. It is exciting, scary and a lot of hard work. It makes me happy to learn to think, and plan, what and how I am going to express my feelings in my art.

I wish I would have learned this at an earlier age. And Francie will explain why this is important.

"Learning art from a young age encourages self-expression and creativity. This builds problem-solving skills required for life. 
These classes give you a chance to explore different media, to find out what creative outlet suits you best. It also gives you a chance to be able to freely communicate with fellow peers." (Francie)

Perhaps one day we will see you in class. May you be well and happy.
Hi, my name is Bonnie. I live in San Diego, California, USA.
Being a member of Yong Chen's art community has been an amazing experience that has brought me much joy.  Last October, I wanted to find someone online who was teaching how to draw and paint portraits.  I found Yong, and I feel so blessed that I did.  Yong is not only an amazing artist, but also a caring, devoted, excellent instructor and a kind person with a wonderful sense of humor.
If you are interested in drawing and painting for fun or working toward a goal of selling your drawings and paintings or just becoming a better artist, Yong offers these options with demonstrations and videos that come with your membership and additional semester classes that you can sign up for, if interested.   Zoom classes are fantastic.  Yong spends time critiquing each person's drawing or painting that she or he has posted.  Through those classes and demonstrations, you become a community where you can share your work and progress and have conversations with others in your class over discord asking questions or giving suggestions.
Yong has been drawing and painting since he was 4 years old.  Just looking at his resume you will see his many accomplishments.  He teaches classes and gives demonstrations in charcoal, graphite pencils, watercolor, oil, pastels, and ink.  You can learn how to paint scenery, people, portraits, animals, still life – any subject matter that interests you.  He even offers demonstrations in Chinese painting which is so amazing.  Yong has students that have been painting with him for years and are very accomplished but are continuing to improve through his instruction and reviews and enjoy the camaraderie of being in his classes.  There are also students who are new like me and are at various levels in their journey.  Yong provides a safe, happy, supportive environment where you can laugh and learn continuing on your personal journey in art.  I highly recommend Yong.  I leave each class feeling happy, motivated, and inspired and feeling so blessed to be learning from Yong.

Hello, I am Phoenix. I live in Kentucky, USA.
I have been an artist for over 25 years, but I mostly stuck to landscapes.
This year I set a goal for myself to fix my "lazy eyes" from always measuring with instruments, or making digital templates and draw better freehand.
Yong made me see easily where my eyes were not properly trained, and patiently helped me to adjust them. So my freehand drawing and proportions are starting to look as good as if I had traced, or done a digital template.
I'm also grateful for the patience he has, and the clear instruction he gives, so that my Autistic son can sit with me and also learn easily. Anyone, any age, with any disability can learn from Yong.
This supportive community mindset of 'anyone can do it, with few supplies, and everyone can enjoy art' is a breath of fresh air in the art learning world.
Yong has built up a truly supportive community where everyone helps one another to improve without competing against one another. It is such a peaceful and truly enjoyable experience to be part of this community.

Artist Yong Chen is a gifted and unique online art teacher. His goal is to create an art community by encouraging members to enjoy and develop their artistic talents.
I am Tom from Columbia, Maryland, and honored to be part of this community that includes people of all levels of artistic talent.
Budding artists will especially appreciate Yong as a master teacher who recognizes that each person is at a different artistic point and then advances him or her to the next level.
Yong has developed his teaching methods over years of in-person and online teaching experience. He has high expectations for his students and encourages them at every step.
I am fortunate to have found Yong Chen's 'EnjoyingArt' website a few years ago and am humbled to have met so many fine people and exceptional artists. Members have helped and supported me over the years.
What binds us together is the love of art and the sense of community that Yong Chen has built.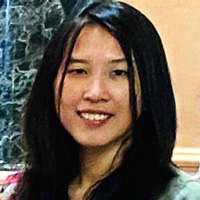 Hello, I'm Ye. Yong Chen is an amazing teacher. He goes through the entire process from composition to the final touches. I love his teaching style and how he speaks in a way that's easy to understand.
Whether you're at beginner, intermediate or advanced level, Yong has something to offer to everyone. I see big improvements in my drawings after I took drawing fundamental and portrait drawing class with him.
Yong has built a very supportive community over the years, a real nice place for members to interact with each other, share our arts and grow together. I'm fortunate to have received tremendous support from Yong and members in the community.