12-week Portrait Likeness
Member: $210 (with member discount coupon) Non-member: $280
Thursdays 7-9:30pm ET (Boston Time). January 6 - March 24, 2022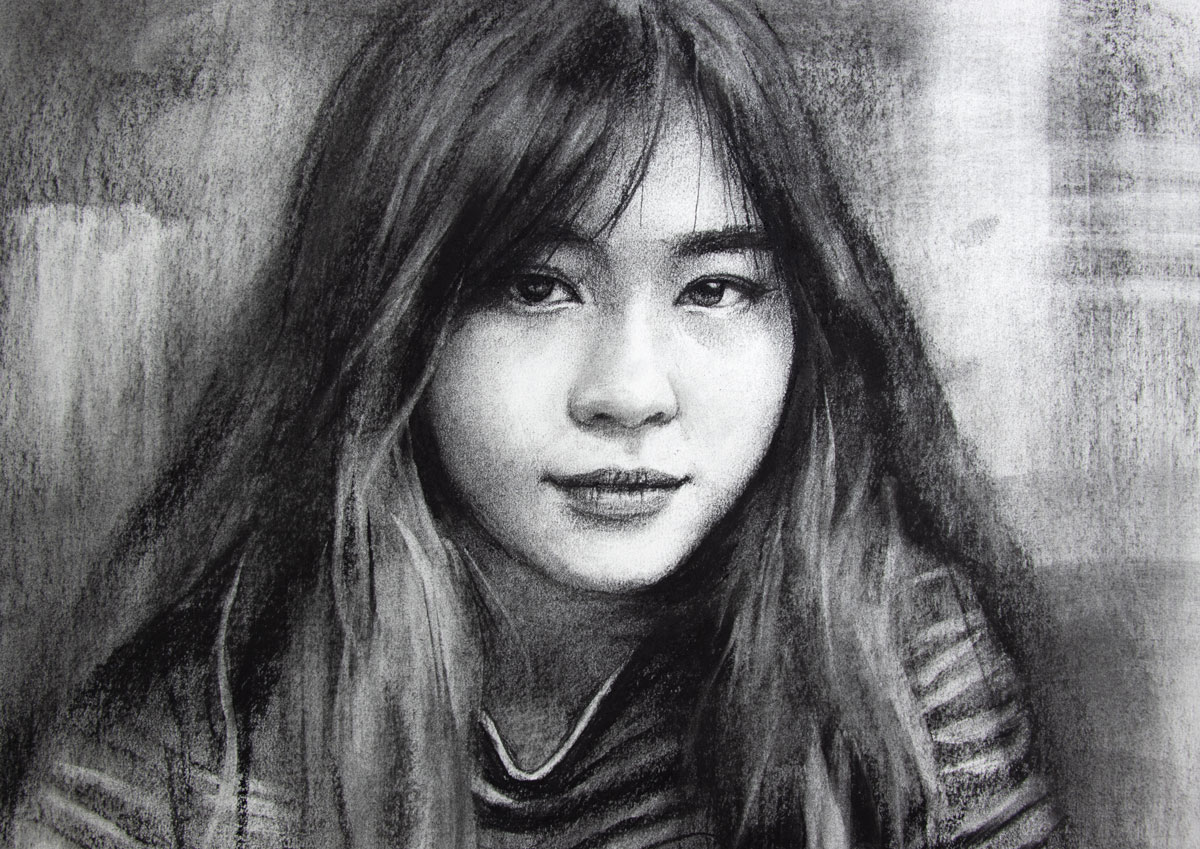 This the second program in the portrait series. In these 12-week classes, you will finish three portrait projects using your own references of your families and friends in different ages. Through the interactive conversation, demonstration, critique, you will further develop your abilities in the following areas:
strengthen your understanding of the portrait drawing and painting workflow and process
better understanding of light and shadows
more accurately capture and represent the shapes present in the human face
greater familiarity anatomy and structure of the human face
better control of details as they relate to the whole portrait
learning how to use edges as intended for better design
more confidence and ease in achieving the likeness in each portrait
better techniques in your chosen medium and materials
As this portrait program focuses on the likeness of the portrait creation, based on what you have gained from the Portrait Fundamentals (previous called "Portrait of Children") you will further explore
how the dark and light values contribute to a portrait
how we analyze the facial planes reaction to the light sources and the overall environment
how shapes represent the form of the face and the facial structure
At the end of this program, you will be more familiar with the techniques and creative process necessary to achieve the realistic likeness of the human face and a stronger confidence in taking on personal portrait projects.
If you have to miss a class, don't worry. The full videos of our Zoom class meetings will be uploaded to the class website for your easy review and learning.
When you have completed your homework assignment, upload it to the dedicated class review area. Class members are encouraged to give suggestions and technique reminders to each other. There will also be homework coaching sessions where Yong will give suggestions for individual improvement.
---
Scheduled class time is based on Boston, Massachusetts' time zone (EST). 

Classes will be held on Zoom. Both audio and camera are to be on during the class. Please be sure both are working.
Refunds will only be honored for email cancellation requests made 3 days (72 hours) in advance of the first class, using the email yongc@yongchen.com. Refunds will not be generated for any reason after this time. No refunds will be honored for no shows, forgetting, technical problems, etc. 
Screen shots containing images of class members or the professor may not be reproduced in any form, as it is against the law.
Recommended equipment for the Interactive learning experience: Adjustable Mounted Holder for iPad/phone
Permits easier communication between teacher and students, as issues can be observed in real time.
Allows easy viewing of your work station by the other students and the teacher
Effortlessly permits you to show your work during critique sessions
Frees your hands to display projects while working
Available from Amazon using this link: https://amzn.to/2DLIVHK