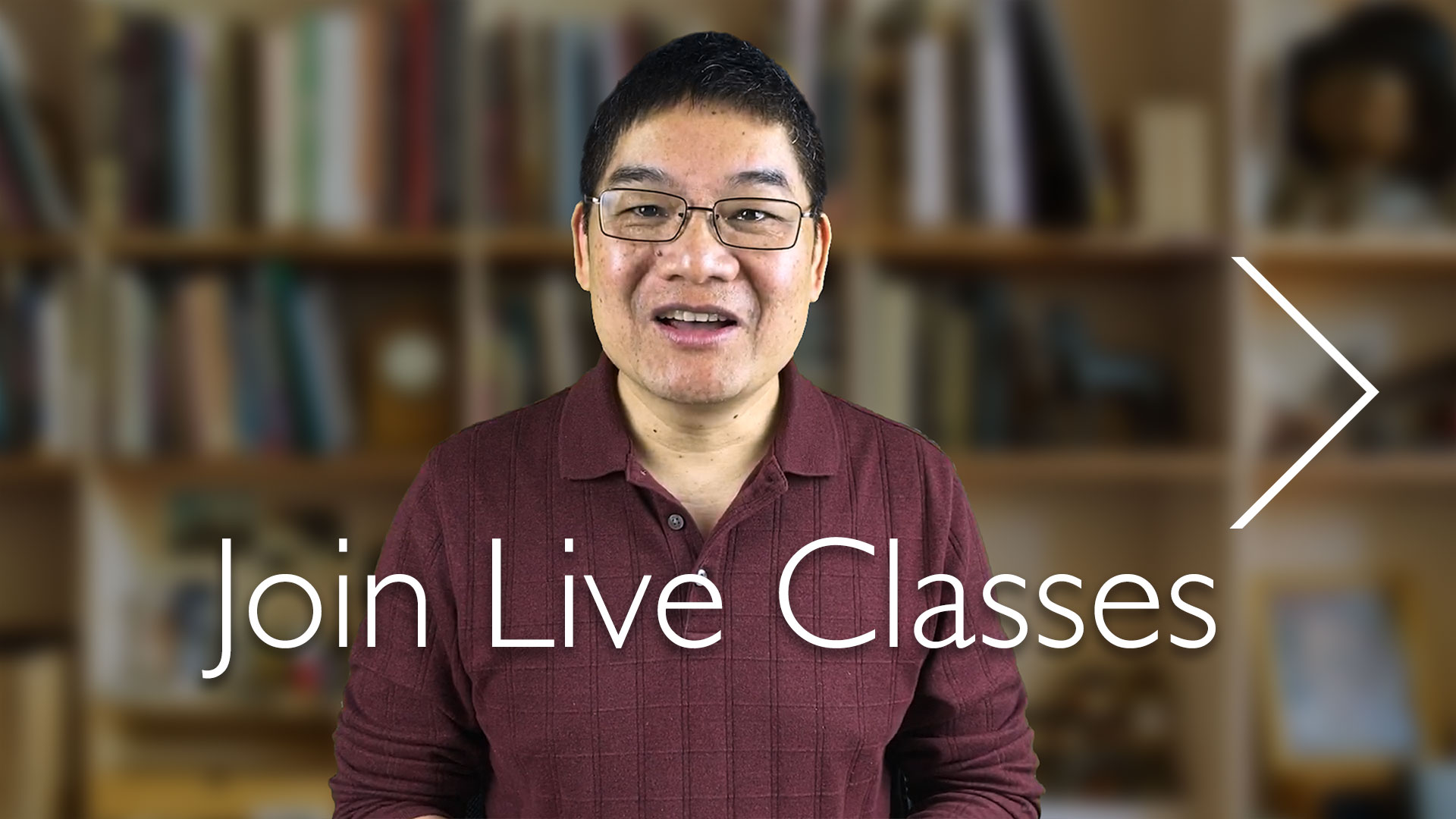 Why join a live class rather than just watching a video?
Because a live class is an interactive learning experience, you're encouraged to ask questions and your questions will be answered immediately. A demonstration of each small step in the painting and drawing process is followed by class member's completing the step as they paint along with Yong. The class gives ample time to digest and carry out each step.
The live classes help you to learn how to break down big painting challenges into small, manageable steps, and as a result, you have more enjoyment and relaxation while painting and drawing.

Friday Member Meetings
Session 1 (Watercolor): 9-10 AM EST.
Session 2 (Oil or Acrylic): 10:30-11:30AM EST
Session 3 (Watercolor): 8-9 PM EST.
These weekly Zoom interactive painting events are FREE for all EnjoyingArt Members, accessible from each member's Dashboard at EnjoyingArt. If you are not yet a member, you can join us now.
Materials and equipment: See suggestions.
Member-only Live Demos
As our community grows to be more diverse, we are planning member-only live demonstrations each month to complement to our weekly Friday live classes.
While our Friday live learning moments on Zoom designed for more relaxing, watercolor lessons, the live demonstrations will cover these categories:
Portrait painting in watercolor
Portrait drawing
Portrait painting in oil
Landscape painting in oil or acrylic
Some of these live demonstrations will be planned on morning while some on evening to provide convenience to our global members. Each month, the references and links will be updated to the page "Member-only Live Demos" which all members will have access to. These events are free to all members. If you are not yet a member, you can join us now.
---
Scheduled class time is based on Boston, Massachusetts' time zone (EST). 

Classes will be held on Zoom. Both audio and camera are to be on during the class. Please be sure both are working.
Refunds will only be honored for email cancellation requests made 3 days (72 hours) in advance of the class, using the email yongc@yongchen.com. Refunds will not be generated for any reason after this time. No refunds will be honored for no shows, forgetting, technical problems, etc. 
Screen shots containing images of class members or the professor may not be reproduced in any form, as it is against the law.
Recommended equipment for the Interactive learning experience: Adjustable Mounted Holder for iPad/phone
Permits easier communication between teacher and students, as issues can be observed in real time.
Allows easy viewing of your work station by the other students and the teacher
Effortlessly permits you to show your work during critique sessions
Frees your hands to display projects while working
Available from Amazon using this link: https://amzn.to/2DLIVHK
Suggesting materials for watercolor painting:
Brushes: a 1-inch flat brush and a calligraphy brush, or any round brush from #10-#12.
Paper: cold pressed watercolor paper pad, block or sheet. If it is possible, use Arches 140 pound cold-pressed watercolor paper or other artist quality 100% cotton paper.  Size should be at around 9" by 12".
Supporting board, if you use a sheet of paper (not a block or pad), you need to tape to secure the paper on a supporting board.
Paints: Prussian Blue, Red and Yellow, professional quality. I usually use Winsor and Newton brand, so the Red and Yellow are Winsor Red and Winsor Yellow (learn more about the paints).
More recommended art materials can be found on this page: https://enjoyingart.com/materials